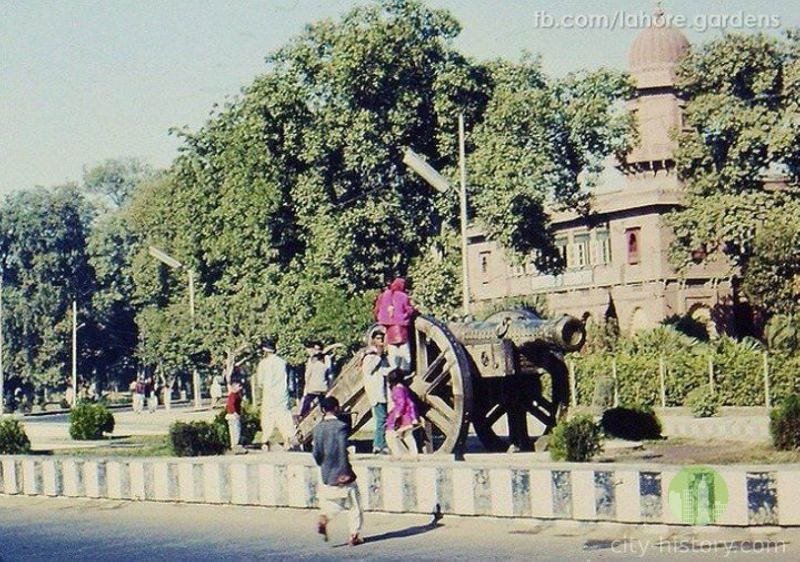 Zamzama - Kims Gun - Bhangian Wali Toop
The Zamzama Gun, (also "Zam-Zammah" or "Zam-Zammeh") also known as Kim's Gun or Bhangianwala Toap is a large bore cannon. It was cast in 1762 in Lahore, now in Pakistan but at the time part of the Durrani Empire. It is currently on display in front of the Lahore Museum in Lahore, Pakistan.
The gun is 14 feet 4 1⁄2 inches (4.382 metres) in length, with a bore at its aperture of 9 1⁄2 inches (24 centimetres). This gun, one of the largest ever made in the sub-continent, was cast at Lahore along with another gun of the same size in 1757 by Shah Nazir (a metalsmith of the former Mughal viceroy Muin-ul-Mulk), under the directions of Shah Wali Khan, who was prime minister in the reign of the Afghan King Ahmed Shah Durrani.