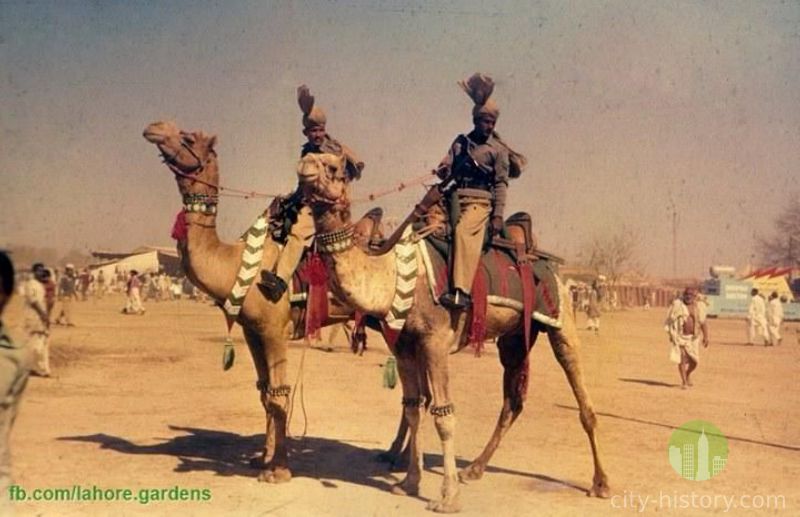 Horse And Cattle Show - 1960
The show has been described as an eloquent expression of Pakistan's heritage and an authentic account of its agricultural and industrial achievement's. The fortress stadium, the venue of the show is thronged by active participants, foreign visitors and peoples who watch the festival with great enthusiasm, verve and aplomb. A large number of them are interested in watching and appreciating the best breeds of livestock. Many derive pleasure by watching other activities such as display parade of animals, dances by horses and camels, polo matches, dog shows and their races, vaudeville acts of stuntmen, mass display of military band, rhythmically physical exercise by the children, decorated industrial floats and torch light tattoo shows. Additional attractions include a subtle interplay of lights to weave enticing patterns at night and breath taking acts by foreign groups. The show began as a modest exhibition organized by the army to project the cattle wealth of the country in the early fifties.
Today it is an international event to which come dignitaries from abroad and visitors and foreign tourists. The organizing committee comprises representatives of a number of agencies including army, rangers, LMC schools, the police, industrialists and the art councils.
Now the show is held at Fortress Stadium in the third week of November for 5 days. Activities in the event include cattle races, cattle dances, tent pegging, tattoo show, folk music, dances, bands, cultural floats and folk games.